About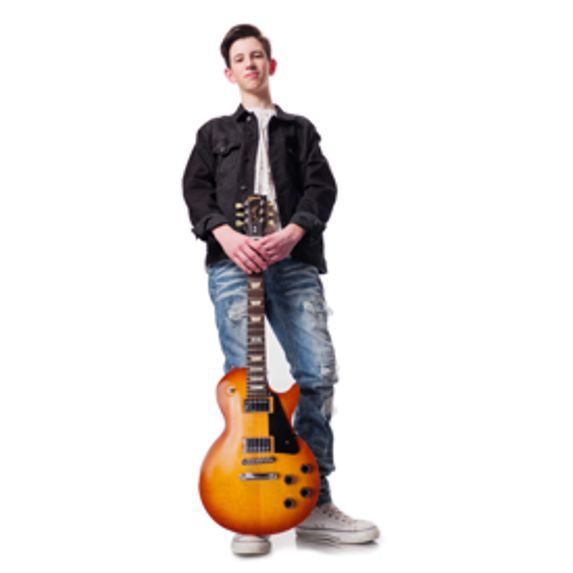 Nathan Carr
Nathan Carr is a gifted 15-year-old guitarist, singer/ songwriter and recording artist from Toronto. Nathan has recorded at The Chalet Studio with The RADD Collective and, as of May 2019, he is working on his first all original 5 song EP release, being produced by Dave Langguth and Andy Narsingh.
Early musical life: Nathan has been carrying a guitar around since the age of three.
Self-taught through YouTube for the next several years, Nathan then started guitar lessons at the age of 9 at Creative Math & Music.
In 2015, Nathan was introduced to song writing through The School Alliance of Student Songwriters, also known as SASS. Under the guidance of his teacher Craig Hoogsteen, and SASS co-founders Dale Russell (formerly of The Guess Who 1983-2000), Artemis Chartier and the program's musical mentors, Nathan developed a true love of songwriting and performing.
Nathan has placed in the top three in the SASS regional songwriting contest in the last four years; twice as the first prize winner. Nathan's excellence was recognized at The Robert McLaughlin Gallery in Oshawa when he opened the "Spirit of Song" original musicians' series in 2018 and offered a 2019 rock writing workshop for fellow youth alongside "Crown Lands".
Nathan spends endless hours in his home studio writing, singing, playing, recording and mixing both his originals and covers. With a love for classic rock, his early influence was Slash. Nathan now draws inspiration from David Gilmour, Eric Clapton, John Mayer, and B.B. King to name a few.

Nathan's kind and gracious personality also makes those he meets happy to support and follow his work.